As the number of cars in the world increases, Portable Quick Lift is an important tool for vehicle maintenance, and the demand is also greatly increased. Now the lift market has nearly 100 Chinese and foreign brands, and the product line is hundreds of thousands. Imported lifts have established a good reputation among dealers because of their good quality, stable performance and simple operation. Among them, the German lifts are more trustworthy. Do you know which lift in the German lift is good? Do you know how to choose a lift? The following small series will give you a detailed introduction.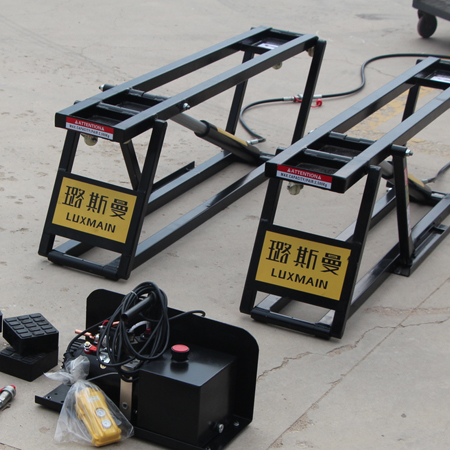 If you want to choose the right Portable Quick Lift, you must first choose a brand that we can trust. Now many small companies are starting to produce lifts, low-cost finished products, no advanced technical support, and no mature after-sales management system. We must not buy products. Xiaobian recommends that you choose Yantai Luxmain Inground Car Lift, the company focuses on and develops and produces hydraulic products. In the production of lifts, professionalism can not be ignored, it mainly serves high-end service providers, and won the trust of first-line automobile manufacturers such as Mercedes-Benz, Ferrari and Porsche.
Yantai Luxmain Inground Car Lift provides more than 30,000 lifting equipment for service providers. It is an imported lift brand with a very high market share. It is worthy of our trust in brand awareness and influence. The quality of the product is critical when selecting a lift. All Portable Quick Lifts have been rigorously tested by engineers and comply with the documentation requirements of DIN EN1493. All lift accessories will also be required to undergo a rigorous tolerance test.