With the improvement of social living standards, the situation of more than two cars in a family is more and more, but the display of limited parking space and high parking price is placed in front of people. In the face of crowded districts, there is no place for car parking to make people anxious. Two-storey household garage elevator, installed in their garage, can satisfy the opening of two household cars, parking under the SUV, Land Rover, modern and other large vehicles, economical, safe and stable, with little investment, easy to use, to solve your big problem.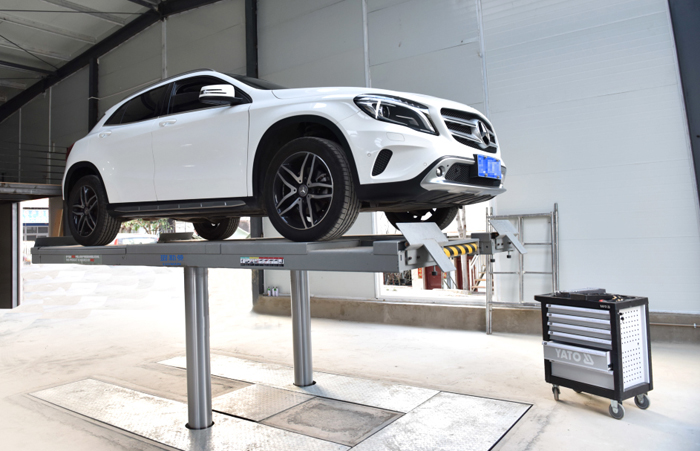 Lifting and transverse type three-dimensional garage
Household garage elevators adopt the method of lifting or transverse movement to access vehicles. Generally, they are quasi-unmanned, that is, moving vehicles after people leave the equipment. Lifting and transverse parking equipment can be built either in the open air or in the underground of a building.
Operation principle
The operation of household garage elevator is to ascend and descend the top floor of the car; the second (third, fourth and fifth) floor of the car can ascend and descend as well as move horizontally; the second, third, fourth, fifth floor and the bottom floor have a vacancy, which can be changed by moving horizontally the upper floor of the car, so that the upper floor of the vacancy can descend to the bottom floor and complete the process of access to the car. Vehicles on the floor can leave directly.
Type classification
Household garage elevators are mainly composed of two-storey and multi-storey lifting and transverse movements. Chain lifting is the main lifting mode for two-storey lifting and transverse lifting, and wire rope lifting is the main lifting mode for multi-storey lifting and transverse lifting.
Household garage elevator residential quarters, supermarkets, shopping plazas, hospitals, hotels and other parking spaces required. Household garage elevator parking equipment type is more, the adaptability to the site is stronger, the civil construction requirements are lower, can be built in the open air, household garage elevator can also be built in the underground of the building, the scale can be large or small, can be arbitrarily combined and arranged according to different terrain and space, the space utilization rate is high.