Portable Quick Lift installation brief: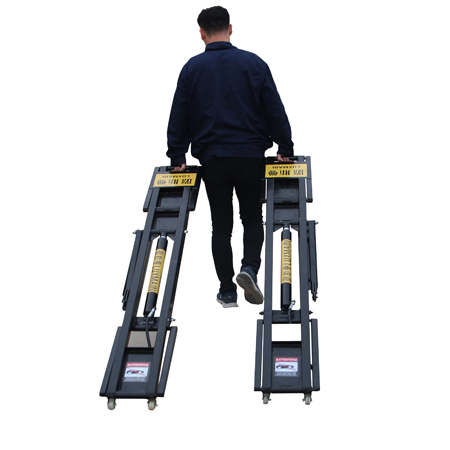 1: Place the main and auxiliary columns on the ground side by side, and install the beam. Be sure to tighten all the screws.
2: Wear the wire rope, oil pipe and limit line on the beam, so that the column does not climb to the upper area of the beam to install things.
3: 3 people on one side, erect the column and adjust the position
4: Measure with the level ruler, adjust the two columns without tilting and not twisting. Then use the horizontal tube to measure whether the column is on a horizontal surface.
5: After determining that the column is not tilted, lay the expansion screw.
6: The oil pump is connected, and the Changcheng 46 hydraulic oil is added.
7: Determine the cylinder chain, the wire rope connection is in place, and the lift is raised to determine the positive and negative voltage.
8: Lift a car, lift about 0.6 meters high, locked in the insurance position
9: Adjust the two ropes together.
The eighth and ninth lifts are the same in any two-post lift, and after a period of use of the Portable Quick Lift, the adjustment is repeated as the rope is loose.