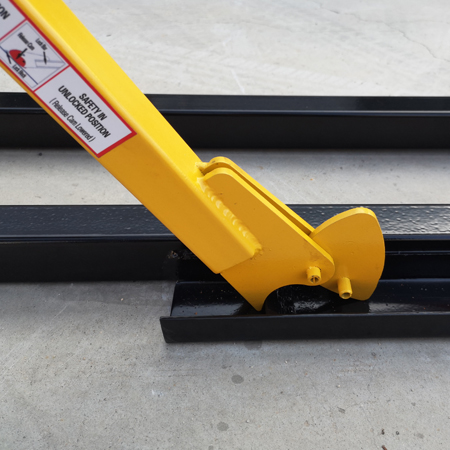 (1) The operator should first confirm that no other personnel in the safe area are working on the elevator platform and confirm that the elevator is in a normal, safe and ready state.
(2) Press the up or down button to operate the elevator to the required floor and confirm that the platform is in the standard position where the goods can be smoothly accessed.
(3) The goods entering the lifting platform can only be entered by pushing in order to pull the goods out of the platform. Before using the lift, make sure that the placed goods are stable and not easy to slide.
(4) The operator shall not leave the position of the take-off and landing switch during the operation of the lift, and confirm whether there is any entry or exit of personnel within the safe range at any time to prevent damage to personnel, elevators and cargo caused by the failure of the travel positioning switch.
(5) If there is an abnormal situation such as abnormal noise during the operation of Portable Quick Lift, the operator should immediately stop the operation and report the relevant personnel to follow up the maintenance in time to ensure the safety of personnel.
(6) When the elevator is used, the maximum load limit is 1 ton/time, and the height of the cargo shall not exceed 1.5 meters.
(7) It is strictly forbidden to lift ultra-long and wide-width items that are not easy to fix.
(8) Place the elevator on the bottom layer in time after each use, and make sure that it is free when it is not suspended, and close the safety door.
(9) After the shift, the power of the lift must be cut off to ensure that the safety door is closed. Otherwise, the relevant personnel will be punished if found, and the company with serious circumstances will be dismissed and bear the responsibility for the accident.
(10) Check and maintain the Portable Quick Lift every week.