Portable Quick Lift is a must-have car warranty for garages and 4S shops. Although it is durable, it will occasionally fail. Yantai Luxmain Car Lift Co., Ltd. shares the cause of the malfunction of the car lift. And solutions.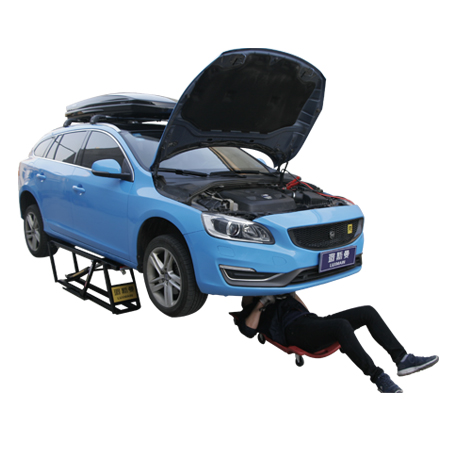 One of the reasons for the unsynchronized lifting of the lift is that the ground base of the main and auxiliary columns exceeds the horizontal error range, so that it is necessary to level the foundation; the second reason is that the adjustment of the balance tension of the balance rope is inconsistent, so that the balance steel rope is adjusted. Until the balance can be. If the equipment failure cannot be eliminated, please contact a professional technician with special equipment installation and maintenance qualifications for repair.
Portable Quick Lift Maintenance and Care:
(1) should be operated by trained operators;
(2) All the hinge shafts of the machine are used, and the oil is added once a week with the oil can;
(3) The moving parts such as the safety rack and the upper and lower sliders are greased once a month;
(4) The hydraulic oil should be replaced once a year, and the oil level should be kept at the upper limit for a long time.